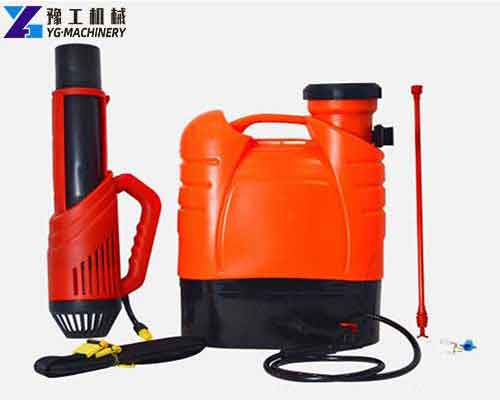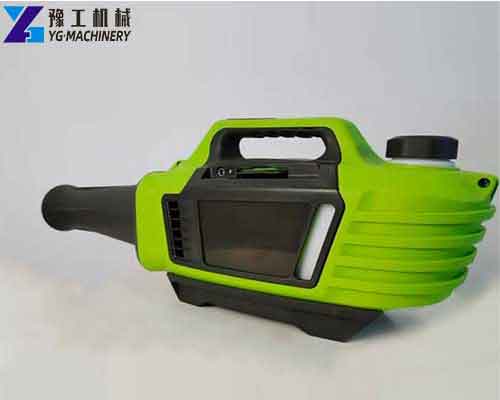 At the beginning of August, we received an email from an American customer. Rose Xia, our business manager, directly contacted our American customer to explain to the customer our electrostatic backpack sprayer advantages and scope of use. During the talking, the customer learned that our company has different types of sprayers. It knows that there is no supplier in the United States, and the market demand is great. Our customer said that he wants to become our agent and help us sell this electrostatic backpack sprayer. After 10 days, we signed a contract with the American customer. After 10 days, we signed a contract with the American customer. YG Machinery will provide 5000 electrostatic sprayers per month for a period of six months. The contracts for other equipment will still be renewed. Currently, we are still confirming contracts with customers for other types of sprayers. Electrostatic backpack sprayer for sale in YG Machinery, if you are interested in the sprayer, please contact us now!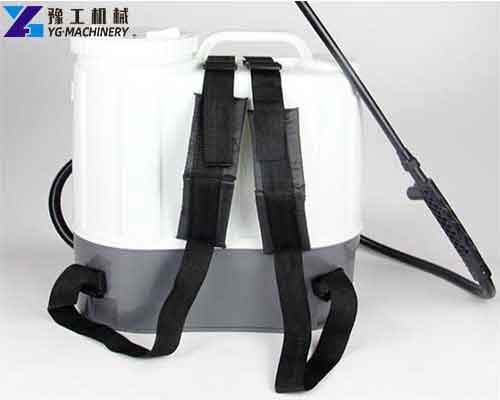 Parameter of Electrostatic Backpack Sprayer
Packing Size
36.5*41*61CM
Speed
3000-15000m2 /Hour
Net Weight

(With Battery)

4.1 (LITHIUM Battery)
Spray amplitude
About 2.5m (nozzle swing)

About 6m (nozzle swing)

Gross Weight
7.0kgs
Gun Weight
1.5KG
Water Tank
16
Continuous working time
(spray rod) 6 hours

(spray gun) 1.5 hours or so

Voltage
12
Median drop diameter
40-90 um
pressure
0.15-0.4
spray flow
4-12L/hour
Battery capacity
12V 8-18aH
The effective output voltage of the electrostatic generator
15-30KV
Charger input/

output voltage 

AC110- 240 / DC12-14.8
Working Principle:
The machine is powered by pulsed jet engines, producing spiral vibrating air, breaking the liquid in the nozzle instantly, nebulizing into water mist with particle size greater than or equal to 0.5 microns, and rapidly spreading into the air, with high penetrability and adhesion; so as to achieve the control efficiency of sterilization and insecticide.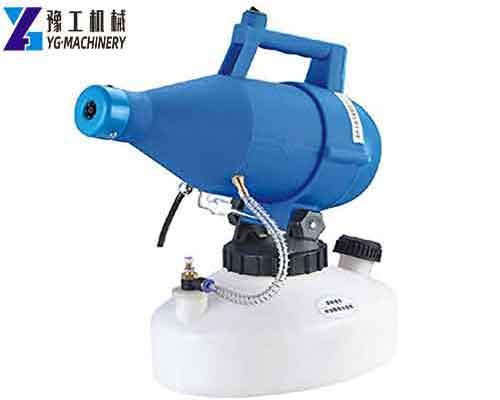 4.5L Electric Portable Sprayer
| | |
| --- | --- |
| Name | Portable Ultra-low Capacity Nebulizer |
| Rated Power | 1200W |
| The capacity of the Kit | 4.5L |
| Spraying range in static wind | 8-10Meters |
| Spraying Rate | 150-260ml/Min |
| Wire Length | 7meters |
| GW | 3.6kg |
| NW | 2.9kg |
| Product Size | 42*21*41cm |
| Package Size | 39*22.5*43cm |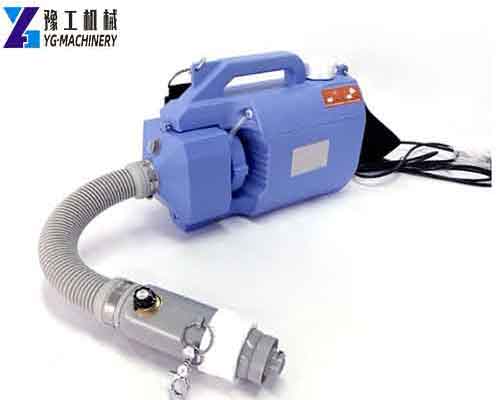 5L ULV Disinfectant Sprayer Machine
| | |
| --- | --- |
| Name | Disinfectant Sprayer Machine |
| Rated Power | 800W |
| The capacity of the Kit | 5L |
| Spraying range in static wind | 6-8 Meters |
| Spraying Rate | 400ml/Min |
| Fog Particles | 10-150μm(adjustable) |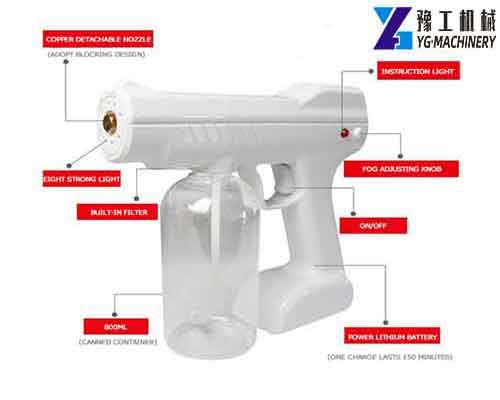 UV Handheld Disinfecting Gun
| | |
| --- | --- |
| Name | UV Handheld Disinfecting Gun |
| Rated Power | 1200W |
| Operating Voltage | 220V |
| Material | ABS |
| Normal Color | White |
| GW | 1.52kg |
| Product Size | 285*245*67mm |
| Power Cord Length | 230mm |
Application of Electrostatic Backpack Sprayer
This machine is suitable for the control of pests and diseases of low and sparse crops, tea, tobacco, flowers, fruit trees, and other agricultural and forestry crops (especially suitable for large crops). It can be used for spraying insecticides, fungicides, herbicides, plant hormones, foliar fertilizers, etc. It can also be used for sanitary epidemic prevention and disinfection of factories, warehouses, stations, docks, hotels, high-speed railways, airports, breeding farms, and other environments and livestock, etc. It can be easily sprayed with various water agents, emulsions, and soluble powders. Water pumps and nozzles should be cleaned promptly after spraying soluble powders.
Why Choose YG Electrostatic Backpack Sprayer?
The electrostatic backpack sprayer is a popular product of YG Machinery. Due to the development of the world epidemic, and there is no sign of improvement at present, disinfection equipment has become a product commonly needed by people all over the world.
At present, various countries are in a short supply of anti-epidemic items. Our company currently has an inventory and can be shipped quickly. Our customers can provide YG machinery sprayers locally as soon as possible, and can as our distributors and can quickly occupy in their own countries' market. In YG Machinery, we have a glove making machine, face making machine, disinfection door, and so on, contact us now, get a free quote!